Rescue Bundle
Everyone gets into a pickle with IT every now and again, whether thats with a new application or word that just wont print or Adobe wont open that PDF right! Thats why we developed our Rescue Bundles. Its the perfect solution to the IT confident business who need a little extra help from time to time.
A Rescue Bundle is a set amount of hours which can be called upon within a 3 month period. You can use them for any IT related problem for up to 3 hours of expert assistance! When you have used all that time simply refresh your Rescue Bundle when you need.
Easy peace of mind.
Why risk getting stuck at the most crucial time, having to try and find someone with time to help or googleing your issues and following endless complicated guides. Simply give us a call and relax as your problems are sorted!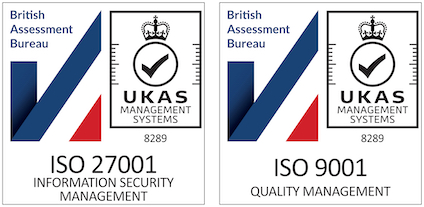 Freethought holds ISO 9001 and 27001 certification for quality management and information security.
Cyber Security Essentials
Have Freethought Services ensure your security is up to date with our Security package featuring a best in class antivirus software, windows patching and computer monitoring - all for an affordable monthly price!
Find out more
All our Rescue Bundles offer a comprehensive level of support for complete peace of mind. Combined with our Cyber Security Essentials package for all your security worries covered along with a discount on the Rescue Bundle!
Rescue Bundle
Rescue Bundle Plus Security
Standard end user support
Discounted on-site support
Operating system support
Microsoft application support
Advanced anti-virus
Hours included per bundle
3
3
Bundle Validity (Months)
3
3
Networking support
Common application support
Hardware support
Patch management
Remote desktop support

£150
excluding VAT

£120
excluding VAT
plus Cyber Security Essentials