Foundations Of A Secure Business
Cyber Security is a crucial part of having any technology in business, yet its often overlooked as an expense with no returns. Yet the statistics are frightning reading with one small business in the UK is successfully hacked every 19 seconds, according to Hiscox. On top of that thirty-three percent of UK organizations say they lost customers after a data breach.
Freethought have taken our decades of experiance and distilled them into one simple package offering the foundations to keep your business secure. Within this service Freethought will keep computers up to date, checked for viruses and similar nasites, proactively monitor your PCs and monitor the dark web for your company.
No more worries about if your IT is up to date and protected and secure. Offload that worry to us and let us Patch the PCs, check your Antivirus and Monitor your environment...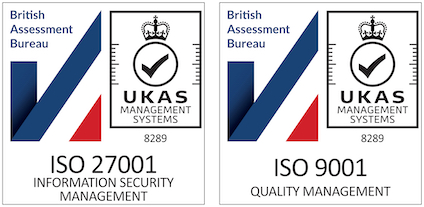 Freethought holds ISO 9001 and 27001 certification for quality management and information security.
Rescue Bundles
The Ideal accompaniment to Cyber Secuirty Essentials package the Freethought Resuce Bundle. Combine the two for ongoing security and support just when you need it to keep you working!
Find out more
With one simple to understand package Freethought give you the essentials
you need to put the key foundations in place for a secure work place.
Essentials
Proactive Monitoring
Windows Patching
Darkweb Monitoring
Security Reports
Anti Virus Monitoring
Anti Virus Software
£3 extra

£5/MO
excluding VAT