Proactive monitoring
How common is it to come into the office and find the broadband is down, or the print server is offline, or an application is running intolerably slowly? Incidents like this cost you productivity and in turn cost your business money, a serious outage can even cripple a business completely until it's resolved.
Freethought monitoring services will evaluate all your systems for you and setup monitoring so that we monitor your critical systems and applications for you every minute of every day and resolve any issues as soon as they occur and let you know we fixed it.
With our monitoring you can be assured that we're keeping an eye on everything for you so that you can focus on your business and not on hassling suppliers when you find something you need is broken.
Benefits
Automated 24/7/365 monitoring from multiple locations.
One minute resolution, everything is checked every minute of every day.
Early detection of issues before they become service affecting.
Pro-active resolution of developing issues as soon as they're detected.
Save money, improve productivity by ensuring systems are online and you are wasting time waiting on suppliers to fix faults.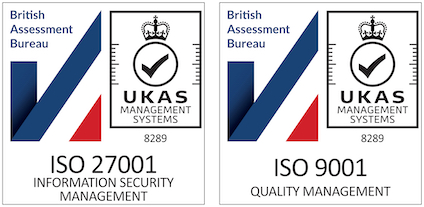 Freethought holds ISO 9001 and 27001 certification for quality management and information security.
Business continuity planning
Is your business prepared for every eventuality? Can your staff work remotely? Are you able to access data and process payroll from home? Talk to us about business continuity planning so you're prepared for every eventuality.
Find out more