Full fibre, all yours
When it comes to an internet connection nothing beats a leased line. A leased line is a 100% fibre optic connection from our network directly to your business and is completely dedicated to you with almost no limit to the speed.
Unlike traditional broadband, which is typically delivered over copper cables, a leased line is a high speed optical connection that can deliver up to 10Gbps connectivity dedicated entirely to you. Unlike a regular connection you aren't sharing that bandwidth with anyone, if you have a 1Gbps connection then that speed is guaranteed to you and even better is the same upload as download.
Guaranteed
The other advantage of a leased line is that the connection is guaranteed. You will always get the speed you pay for both download and upload, with minuscule latencies. Because the line is a specialist connection your connection is guaranteed, we monitor the line 24/7/365 and have a 99.99% service level agreement. If there is any problem we'll fix as fast as possible and credit you for the outage.
Advantages
A leased line is the ultimate connection for your business and will ensure that the internet is never holding you back, here are some of the key advantages:
Full fibre 100% optical connection
High speed, up to 10Gbps and beyond
Low latency connections
Synchronous, the same upload speed as the download speed
Guaranteed speed dedicated to your business
99.99% SLA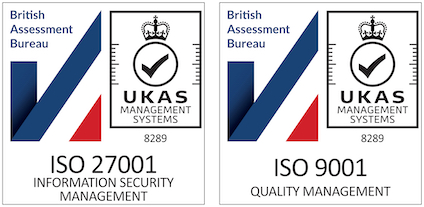 Freethought holds ISO 9001 and 27001 certification for quality management and information security.
Networking & Wi-Fi
Our managed networking and managed broadband are a match made in heaven, have Freethought manage your entire network and connectivity so there is no one to pass the blame to, Freethought will handle it all for you.
Find out more