Hassle free IT
IT is a critical part of any business but when it goes wrong it can create a whole myriad of problems and bring your business to it's knees. IT from Freethought takes care of everything for you so you can get on with running your business with the peace of mind knowing that we have it all under control for you.
With our comprehensive IT support plans we're on hand to take care of whatever you need, be it help with printing, or sourcing and installing a piece of specialist software or equipment. What's more we proactively monitor and protect your IT equipment to pick up problems before you even notice, and protect them from online threats such as viruses and ransomware.
Perfect for remote working
Our IT support is perfect for a distributed work force, perhaps with satellite offices, or with staff working from home. With Freethought working as your remote outsourced IT department we can directly support each and every member of your team with their remote setups. One in-house IT person is going to struggle to support a huge array of different home setups, our team can handle it with ease and ensure that your team is working at peak efficiency no matter their location.
What's included?
We have a range of levels of IT support depending on your requirements, but no matter the tier you choose you get a comprehensive support plan that means you don't need to worry ever again. Included as standard with all support plans:
Direct access to our helpdesk for all your staff to log IT support queries directly with Freethought.
Advanced threat protection to detect and prevent threats to your business and data such as viruses, malware, and ransomware.
Pro-active management and monitoring of all your computers.
Off-site backups to ensure that your data is protected if the worst happens.
Manage your IT the smart way
Many businesses rely on a member of the team who fits IT around their other responsibilities, but this reactive type of support could be holding your business back. Our support plans mean that you get access to a team of experts who can provide pro-active support and advice to make your IT work for you and help it propell your business forward, not hold it back.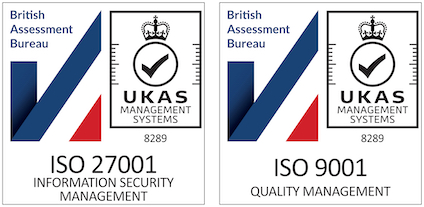 Freethought holds ISO 9001 and 27001 certification for quality management and information security.
Server support
Our support services can also extend to your on or off premise virtual or physical server infrastructure
Find out more
All our IT support packages offer a comprehensive level of support for complete peace of mind. Our plus and premium packages offer improved features, greater levels of support, and shorter response times for even greater reassurance.
Essential
Plus
Premium
Standard end user support
Extended support hours
Emergency out of hours support
Priority customer
Discounted on-site support
Operating system support
Microsoft application support
Common application support
Hardware support
Networking support
Optional
Remote management
Automation
Patch management
Advanced anti-virus
Remote desktop support
Offsite backup
Backup retention
1 week
1 month
1 year (GFS)
Pro-active monitoring
Vendor escalation

£20/MO
excluding VAT

£40/MO
excluding VAT

£60/MO
excluding VAT