In business, come what may.
Every business should have a business continuity plan, it is an absolutely crucial plan on what the business will do in the event of some disaster or external event that could prevent the business working. Obviously we hope next to use it, but it is better to be looking at a plan than for a plan when the time comes.
Business continuity is about planning around what you will do should your place of business be inoperable for some reason, perhaps fire or flood. Or how you will get back up and running in the event of a theft of critical equipment. Or as 2020 has shown us, how to have your teams work remotely in the event of a pandemic or similar health or local emergency that prevents travelling to the office.
More than just technology
These days business continuity is almost entirely about technology as almost all business relies on technology. As a rule if you can the technology working, emails and phones etc, then the business will be able to function relatively well. That said we appreciate that there is more to it than that, how will payroll be done, how will meetings be conducted, vehicles tracked, employees clock in and out fairly if they work from home. We have experience running businesses and consulting for businesses of every kind so we will work with you to plan for every aspect of your business not just the IT and technology.
Every eventuality covered.
We are very skilled and experienced in helping businesses plan for every eventuality. We will work with you to explore all possibilities and come up with a plan that realistically balances the risk and reward to come up with a genuinely workable helpful plan that hopefully you never need to use.
When developing your plan we look at each risk and formulate mitigations based on the following principles:
Reduce - the risk and impact
Respond - the initial asnwer to reducing impact and triggering the plan
Recover - start to get people and systems back working in some capacity
Resume - a temporary situation where systems and staff are working and operational
Restore - back to normal operations inline with the plan
Return - once the situation has resolved itself, return to normal working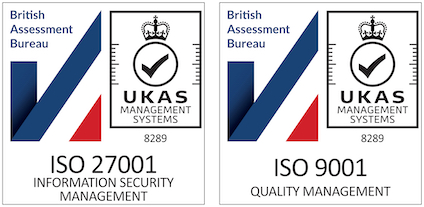 Freethought holds ISO 9001 and 27001 certification for quality management and information security.
IT Support
Our IT support services can ensure your day to day IT operations are fully supported, and coupled with our business continuity planning mean Freethought can not only develop a plan with you, should the worst happen we can implement it and get you back operational in no time.
Find out more