There in a crisis
43% of businesses who suffer a catastrophic data loss go out of business immediately, 51% will go out of business within 2 years having never fully recovered.
Data loss can occur for a wide array of reasons, sometimes it's just a slip of a finger and the data is gone by accident. Other times it might be because of hardware failure, perhaps a natural disaster, or a building fire. Or it could be malicious data loss by a disgruntled employee or malware that has encrypted your data and held it ransom. Regardless of how it happens, data loss is common, and relatively inexpensive to protect against.
Cloud backup
With no limits on the number of devices backed up, and one simple low monthly cost based purely on the data backed up Freethought can provide your business with carbon neutral backups so that you have peace of mind that if the worst happens your data is safe.
Freethought will backup your data to our highly secure data centre in London where it is encrypted, and protected by 24/7 manned security, remote monitored CCTV, virtual laser trip wires, mantraps, biometric facial recognition security, and inert gas fire suppression. Rest assured your data is completely secure with us no matter what happens to your business.
In addition to the basic service we can offer a replicated backup service where your backups are further backed up to our Manchester data centre to the same high specification of security and protection for the same cost of the amount of data stored.
Hybrid cloud backup
For some businesses they like the knowledge that their data is backed up locally to their premise. We can offer a local appliance that can store your first line of backups locally which is then mirrored to one or both of our data centres in London and Manchester for further protection.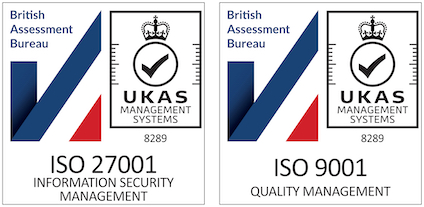 Freethought holds ISO 9001 and 27001 certification for quality management and information security.
Business continuity planning
Is your business prepared for every eventuality? Can your staff work remotely? Are you able to access data and process payroll from home? Talk to us about business continuity planning so you're prepared for every eventuality.
Find out more